The 4 essential tools to install when you first launch a site
Prior to getting into tools, I used when launching a website, I'd like to give you some background into how I setup my site.
I read quite a few blogs into how to start a site, many of which were outdated and the authors were on the affiliate program for the software they were linking back too, so biased content.
Hosting
This part was pretty tricky as I didn't know much about hosting, neither did I have much money to spend.
In the UK, Godaddy is pretty well known, although I read a few reviews on Capterra saying many people struggle with their customer support.
For a person starting out from scratch, you're going to need all the help you can. So I looked for a hosting platform with customer support as my main requirement.
After some reading, I found Blue Host and never looked back.
I went with the recommended offer "Prime" as that had the best value for money. So hosting is half the battle, now you have a place to host your site on the internet, but now you need to create a site.
This was pretty straight forward I didn't want anything fancy so I went with WordPress, I know you can go with the likes of Wix, Weebly, & Squarespace. I went with WordPress as I didn't want anything fancy just a place to host content, blog posts, podcasts & video.
Site Creation
As mentioned earlier I went with WordPress, to clarify something very important between going with WordPress.com & WordPress.org.
"The one major difference between WordPress.com andWordPress.org is who's actually hosting your website. With WordPress.org, YOU host your own blog or website. WordPress.org is where you'll find the free WordPress software that you can download and install on your own web server." [Source]
I went with wordpress.org as I'll be hosting the site myself & have more control over the actual platform.
Bare in mind when it comes to buying a domain that was done from WordPress when creating the site itself.
Sorry if I'm over doing it with the GIF's but this is the first blog I include GIFs in.
Let's get to tool's to use when setting up a site.
 Google Analytics
Now, this is the most basic and straight forward tool that any site should have. It's a free web analytical tool offered by Google.
Making it easy to keep track of your customers by correlating customer behavior, channel performance, event flows, geographic locations and much more across both your sites and apps.
Data is presented in a form of a report and dashboards.
This is the first tool you should install once your site is live. It helps you in understanding the geographic location of your visitors what channels they come, languages they speak, what sort of devices they are coming from and much more data.
Set up your google analytics using Googles help content around the topic.
      2. Google Search Console
This is another free tool provided by Google.
If you're just starting out you won't have much experience in SEO, Keyword optimization, web optimization etc.
Instead of spending a ridiculous amount of money on web tools you can't afford for hundred's of pounds a month. I recommend you start with the basic being Google search console.
It helps you monitor your site crawl errors identifying any errors you might have. 
For example, if you have a typo in your URL, search console would spit out an Error 404 around your site which simply means Googlebot tried to crawl that page and stumbled upon an error of not finding any live site.
Other than finding errors on your site. It also gives you data on the keywords your site your ranking for and metrics around such keywords.
This data is helpful in identifying what your site is representing to people viewing it and how google views your site as a whole.
I would recommend you view "Search Traffic" to identify keywords your site is ranking for, for example, if your site is ranking for a particular keyword and that keyword gets loads of searches a month.
You should spend time on optimizing that page that ranks for that keyword which will help you in ranking higher on Google which ultimately getting your more visitors equating to more leads.
Big shout out to Noah Kagan for building such an amazing tool.
If you have any experience in marketing you would have heard of email marketing. How do you go about acquiring peoples emails then working on converting these visitors into leads and ultimately into sales.
The team at SumoMe created the most used email capture used in the world today, SumoMe powering over half a million sites.
Starts with a freemium offer so you don't have to spend money once starting out, did I mention all this can be done with not one line of code. You don't need a developer to set this up it's as easy as making a cuppa team.
If you have any issues setting it up there FAQs is great helping you in setting it up.
Some of the features that they offer are:
Sit Heatmap (Web Analytics)

Share Widgets (Social Media Share buttons)

List Builders (Collecting emails)

Smart Bars (Collecting Emails)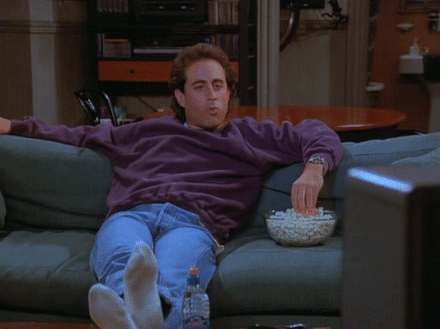 This one is a gem & might be the one many of you haven't tried already.
I love using push notification for one reason and one reason only it's due to the open rate you get from them.
Many emails are never seen by your customers, it doesn't matter how good you can optimize the time of the email being sent, personalizing it to get a higher open rate, the method behind acquiring the user's email.
Unfortunately, that can't guarantee you a higher open rate.
Bringing me to push notifications, such notification that works on both mobile and desktop allow you the marketer to talk to your users right on the browser in real time.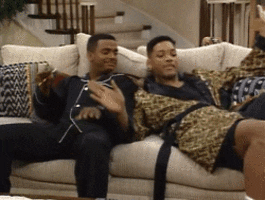 Get higher opt-in rates, higher click- rates than emails and more page views. You are still given the ability to personalize the push message as you please.
The reason behind recommending push crew is due to the great freemium offer they have plus they are the leading company when it comes to push notifications.
 For anyone that doesn't know what a push notification it's that message, you get when receiving a WhatsApp message that's called a push notification.
For that 1% that doesn't use WhatsApp, push notification is the messages you get from the screen below.
Pretty straightforward tools to use guys/girls all 4 tools are for free or offer a freemium offer, that are pretty basic and essential for anyone starting a site.
Plus they don't require technical work to setup and all are pretty basic to use. 
Please leave a comment on any tools you would recommend people to try and